Deal Sourcing Using Machine Learning
For Private Equity, portfolio companies, defense, real estate and you
Identify Potential Acquisition Targets
udu was created to solve complex business challenges by leveraging the latest advancements in data harvesting, natural language processing (NLP) and machine learning (ML). Systematically scanning web-connected data sources, udu creates proprietary data resources to inform decision-making at all levels of your organization.
Speed
Patented data harvesting finds results faster than humans ever could
Coverage
Increased scope, scale and depth of search over 1000s of data sources
Quality
Algorithmic scoring focuses in on the results that match your criteria
Support
Our engineers and financial experts can search for you or help you do your own searching
How to Find Companies for Acquisition
Search, refine and iterate
Match criteria

Customers define criteria for targets (add-on or platform companies, prospects or partners, etc.) using whatever metrics they prefer

udu search

udu combs through 1000s of data sources to find potential acquisition targets, prospects, partners or information

Transform, structure, train

Relevant results are structured and scored then iterated on based on feedback to improve the algorithm

Final results

The resulting data uses customer preferences to score and rank just as if they did it themselves, so they know where to focus their efforts
Private Equity Deal Sourcing Tool
Easy-to-use Interface, Powerful Deal Sourcing Tool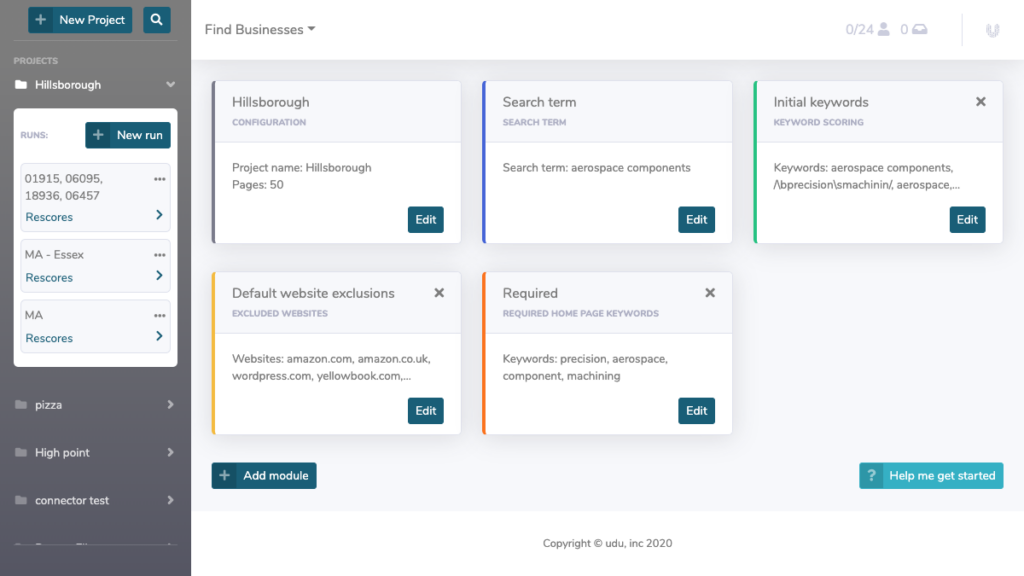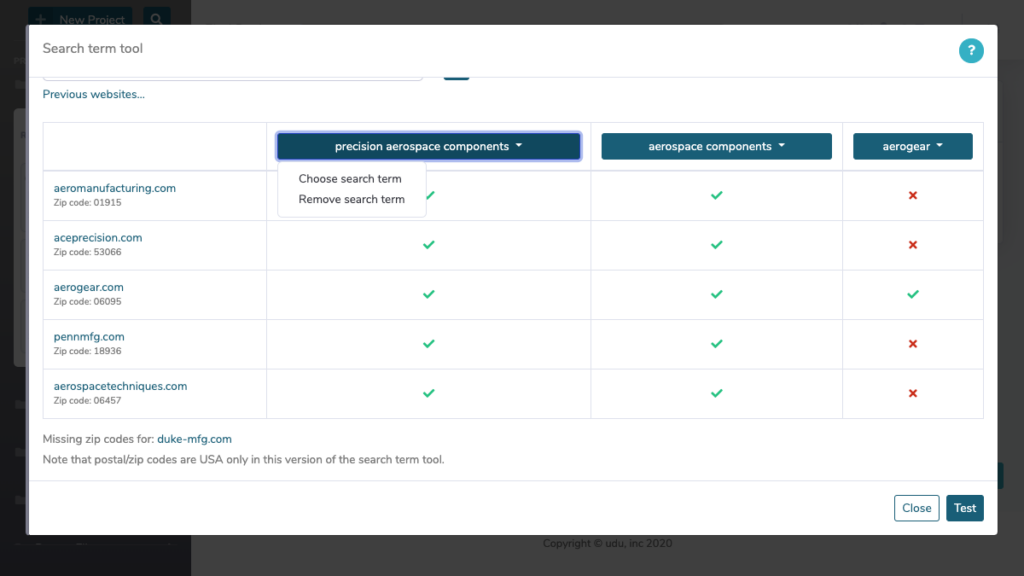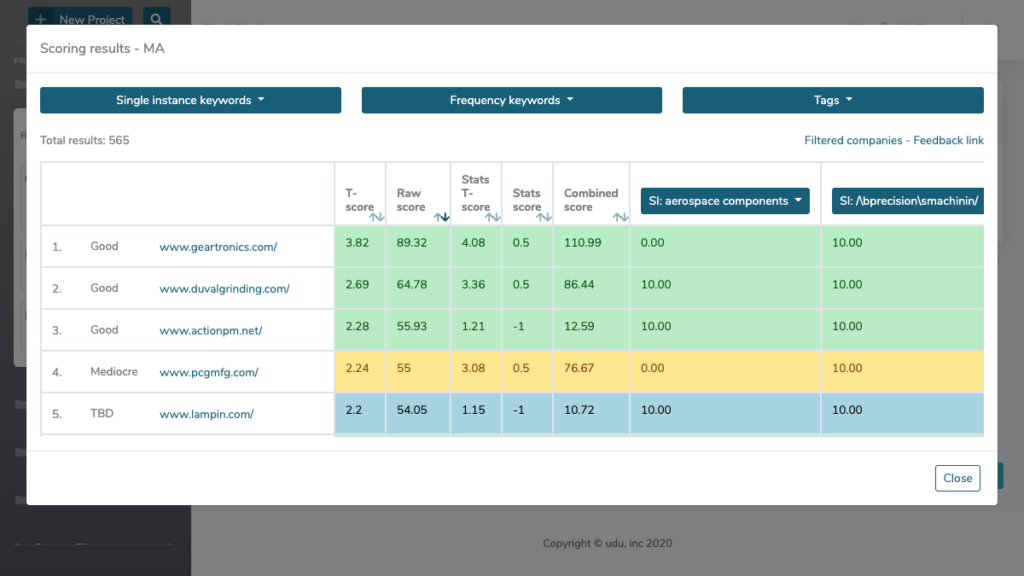 Plus, check out a Guide to Building a Project From Scratch in our Resources section for a full video walk through.
Deal Sourcing with Machine Learning
From 1000s of data sources to your CRM
Example companies
Web search
Social media
Map data
News & press releases
Government filings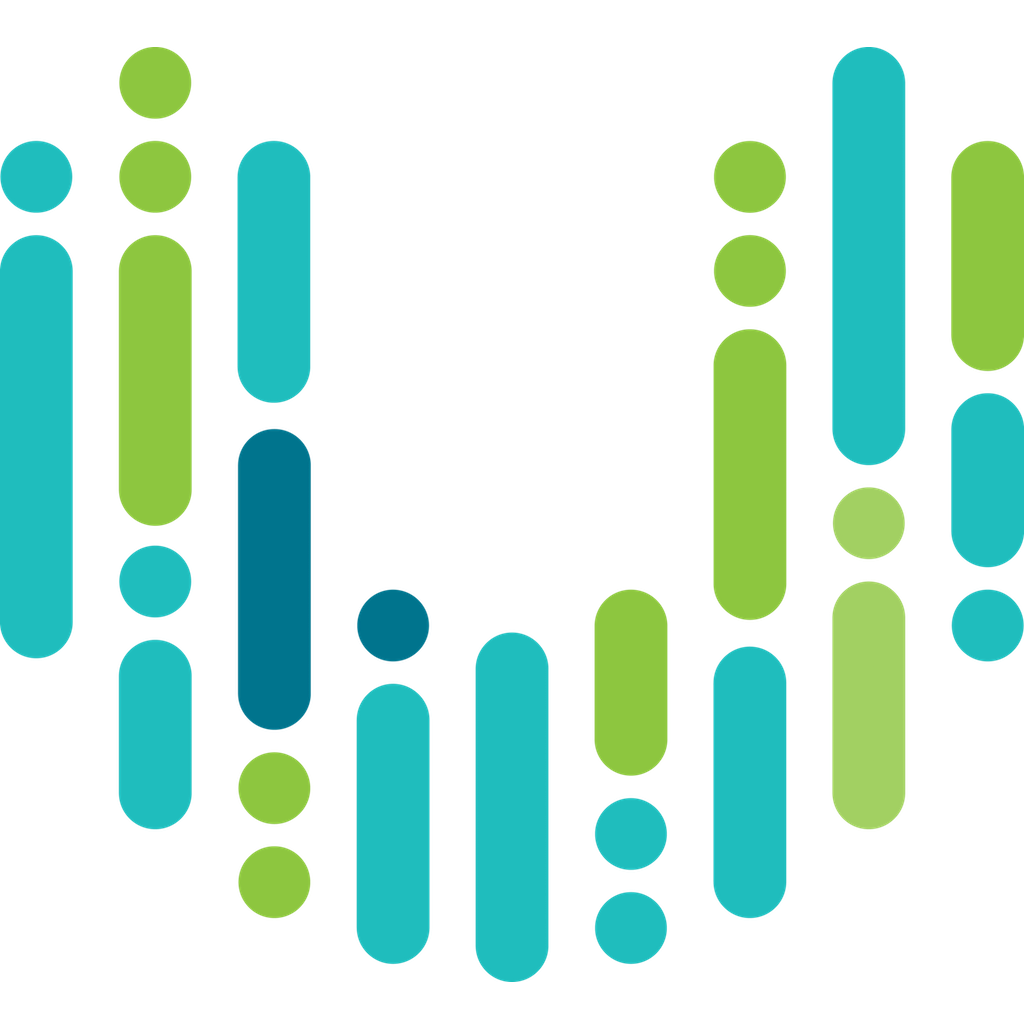 Data augmentation
Structure & transformation
Machine learning
Genetic algorithms
NLP
Acquisition targets
Custom datasets
Hidden signals
Targeted leads
Competitive intelligence
Insight
Ready to see what udu can do for you?